Greetings my dears! Welcome back to Doris Dear's Gurl Talk! Today we talk PERFUME! The scents that have sometimes lead to "situations"!
Now as we continue with our Album by Mis Helen Gurly Brown, "Lessons in Love" she brings up perfume many times. Let's take a quick listen as she talks to Girls who she says is the luckiest of sexes…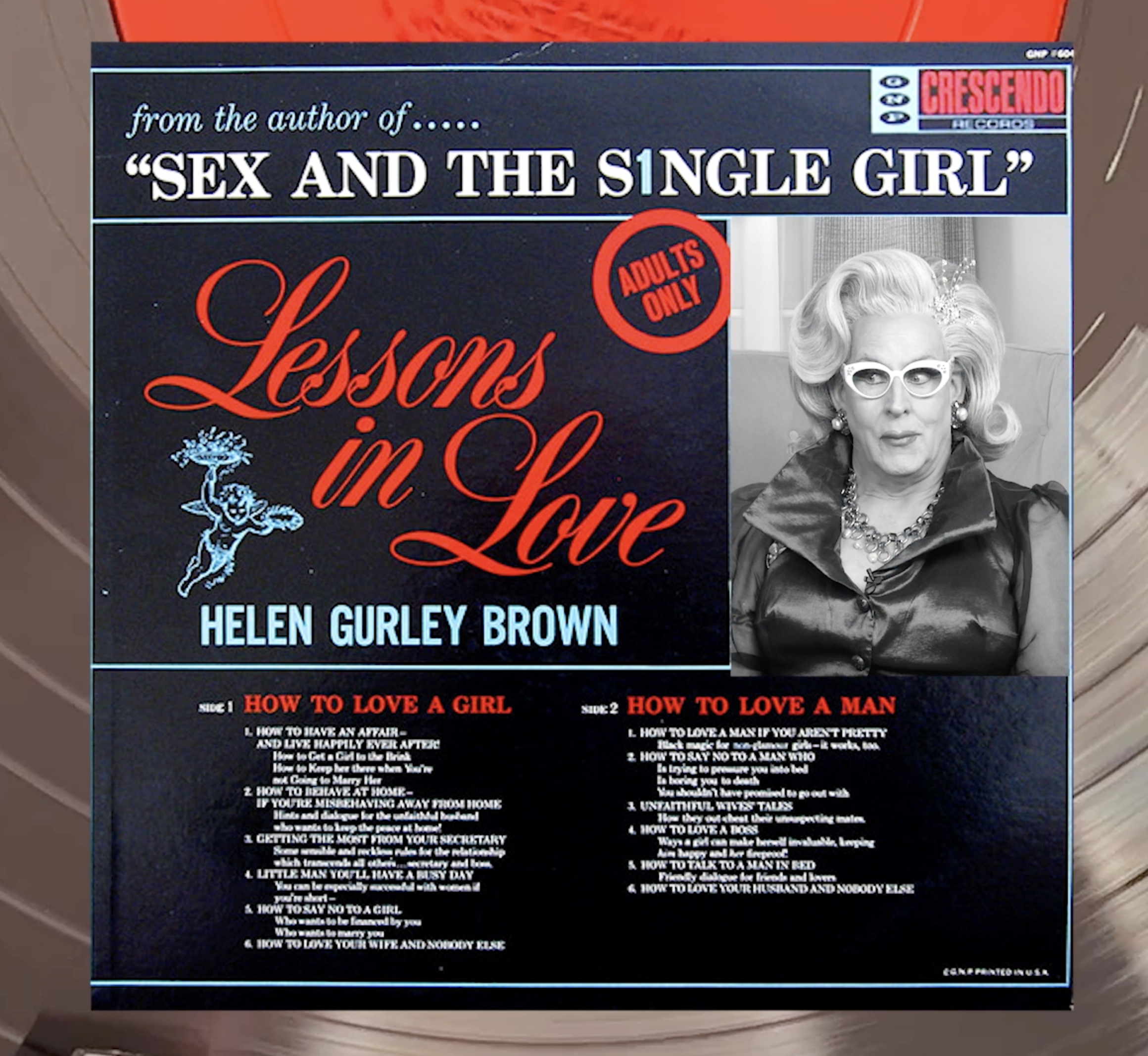 How do you love a man or or find a man to love when you aren't pretty?
Some people think I am pretty and well, I admit I do look better than I used to, but I can remember what it was like to be the less pretty one in every single girlfriend combination and to be looked over and then never asked out by men who insisted on a dazzler for a date.
It's OK, everybody likes to look at pretty girls.
But how do we unspectacular ones compete? I'm sure you know the obvious ways, being a personality whiz and listening like you've been snaked charmed. When a man opens his mouth and being firm of bosom and live of figure also, you know to wear dreamy dresses even if you have to hold three jobs at one time to afford them. And to splash perfume all over you. Or better still, drench cotton with it and tuck it in your bra.
If you aren't doing all these things, my plain friend, then you don't really want a man as to new noses and fake lashes and straightened teeth. I'm all for them and so are most men who really love women.
Ok Ok… well, Ms Brown has a lot to say. Thank god my bosoms are firm since I bought them in China!!!
Now some more from Helen…
Presents take the pressure off, so do give them money. It's a perfectly wonderful present you know doesn't have as insulting as you'd like to think. A nice share of General Motors or a USE bond tucked in with a bottle of Arpege perfume really are very hard to take offense at.
Oh my god! I mean, sure, why not! I mean I'll put this out right now… if you would like to send me a share of General Motors wrapped around a bottle of Arpege, feel free darling! 
Well it's plain to see that according to Ms Brown, wearing perfume is an important part of "being a woman". The scent developed by a "NOSE" filled with mystical scents such as Ambergris, Bergmot, Citron, Civet, Frangipani to name a few, is as important now as it was back in the day.
To finish today discussion I give you this quote from a New York Times article published in 1973, 
"Since her marriage. Helen Gurley Brown, editor of Cosmopolitan magazine, has used Arpege because her husband likes it and can now afford it. It is $29.50 an ounce." But, added Mrs Brown. the matriarch of the swinging singles st, she is having a fling with Revlon's Charlie. "It's like having a new lover," she said."
Well good for you Helen!
Taffy my mom loved her perfumes. She had definite favorites depending on the occasion. 
To work it was Shalimar 
Out to a dinner, Arpege
Rumpus Room Parties it was always Chanel #5, still my favorite. I can remember her spraying it on and the smell would fill the entire house. She would hug me and kiss me as she put me to bed and that fragrance would linger in my room. I wear it whenever I go out. I fell her presence when I smell it.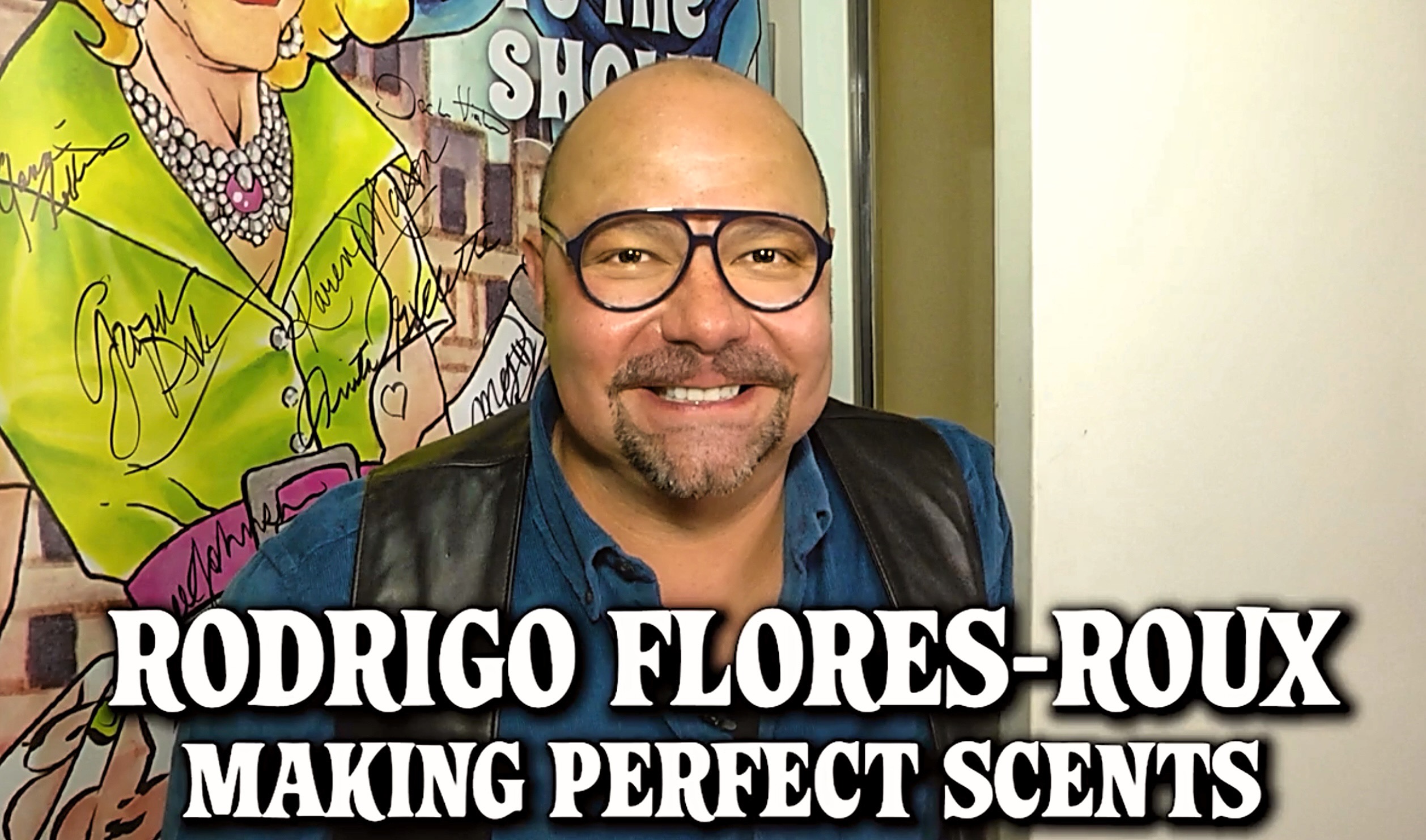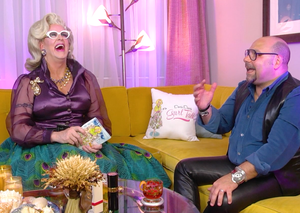 This week we have an entertaining and informative guest in Rodrigo Flores-Roux. He is a "nose". That means that he creates perfumes for a living! Not only does he create them, but he is one of the top people in that industry, a multiple award winner at his craft! We have a fascinating chat delving into how perfumes are made and the "science of scent". Rodrigo has created some of the best selling perfumes in the world. His big personality is full of so much joy, you won't want to miss this. 
As they sing in "La Cage aux Folles"...
'So when my spirit starts to sag
I hustle out my highest drag,
And put a little more mascara on.
And everything's ankle straps, Maribou, SHALIMAR!!!'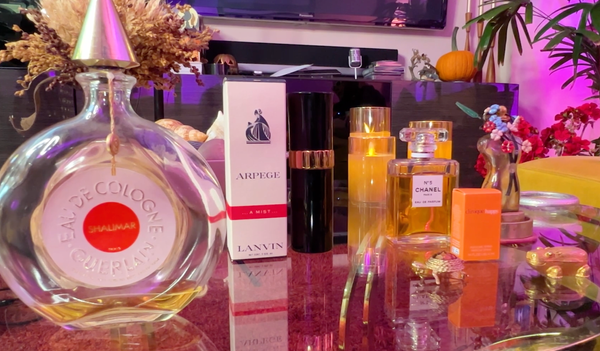 Mom was always wearing her perfumes when she was dressed up for her soirees. I remember her heading to the Rumpus Room for her Saturday night parties while the lingering scent of her perfume kept me company as I slowly fell asleep. The scent of Chanel #5, Arpége or Shalimar holding me like a loving hug. Just one sniff of those perfumes and I am transported back to our home in Staten Island. I rarely go out without a spray of Chanel #5 on me! Mr Flores-Roux gives us the history of these infamous scents and I am once again reminded that Taffy was truly a fashion icon! 
Of course we head to the bar cart for a fab cocktail that is one of Rodrigos favorites... the Negroni! A delish concoction with a fabled history that only Doris Dear could tell us about. People love these recipes!
Welcome to the Bar Cart, the place where we make the cocktails, we serve in the Rumpus room.
Today we enjoyed the delicious Negroni, an aperitivo.. It gained worldwide popularity as a drink to stimulate your appetite before a meal. 
The history of this particular cocktail is one of the great cocktail myths yet to have a fully proven truth. Ranging from Italy, to Africa to even a cowboy from the United States, it is one that rests upon an image of a man with a killer moustache!
The most widely reported account is that it was first mixed in Florence, Italy, in 1919, at Caffè Casoni (then called Caffè Giacosa), on Via de' Tornabuoni. Count Camillo Negroni concocted it by asking the bartender, Fosco Scarselli, to strengthen his favorite cocktail, the Americano, by adding gin rather than the normal soda water. The bartender also added an orange garnish rather than the typical lemon garnish of the Americano to signify that it was a different drink. Boom – the Negroni was born and named accordingly in his honour. Now here is where the myth gets complicated
You will eventually come across an image of a strapping gentleman with a Top hat, high collar, overcoat, cane, gloves and of course a smashing mustache all a part of being a supposed Count Negroni. The man is actually believed to be Arnold Henry Savage Landor a Florentine painter, explorer, writer, anthropologist and cat lover whose art and global adventures made him a legend of his time. A legend he was, but a Count of Negroni not so much.
According to the present day Marquis de Negroni, Francois Hubert, there has never been anyone named Camillo Negroni throughout their family history. Francois compiled a 300 page plus geneology report in order to be accepted into the order of the Knights of Malta that proves the supposed Count Negroni never existed! 
Francois says that not only was Camillo a made up name but that the real Count Negroni – Pascal Olivier – first created the drink in the Senegalese city of Saint Louis in West Africa as a present to his bride and a digestive aid for himself. 
And, the Negroi Antica Distilleria is an Italian distillery located 45km north of Venice was established by Cavaliere Guglilmo Negroni and according to their website, have been distilling grappa and a bottled Negroni since it's foundation in 1919 after the initial success of the family cocktail. But they say they invented the cocktail in 1919, and then they opened and built a full distillery that same year because it was so popular??? Hmmmmm  this sounds like a movie script to me, sounds like this myth continues to spark great stories.
We may never know the truth, but what I do know is its delish! In 2013,  Negroni Week was launched, celebrating the cocktail while raising money for philanthropy.  Negroni Week has raised over $3 million for charity worldwide.
While living in Rome in 1947, Orson Wells wrote of the Negroni:
"The bitters are excellent for your liver, the gin is bad for you but they balance each other."
And Now I present to you,
The Doris Dear Negroni!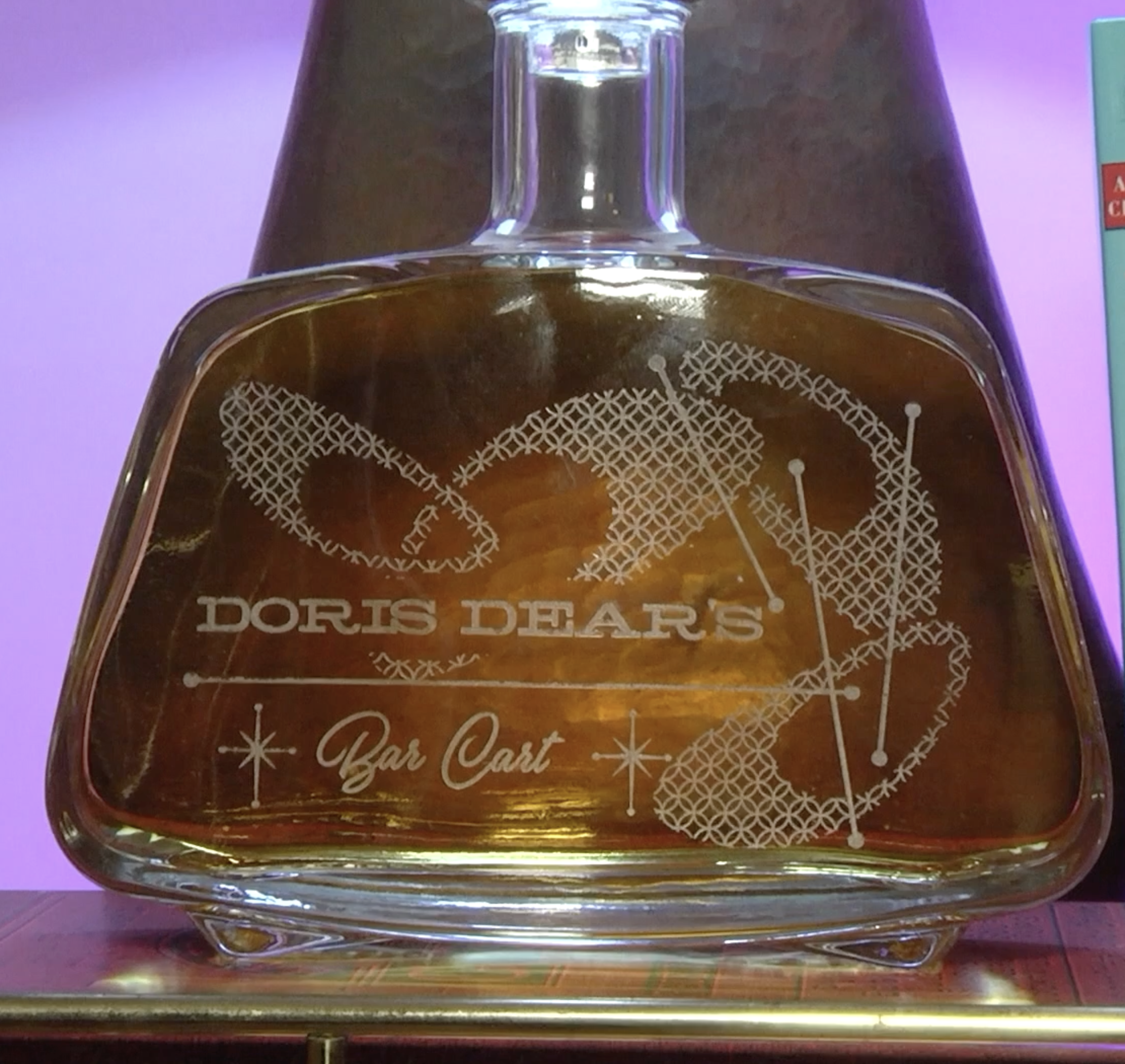 <INGREDIENTS>
1 ounce gin
1 ounce Campari
1 ounce sweet vermouth
Orange twist
Stir ingredients in a mixing glass filled with ice. Serve in an ice-filled old-fashioned glass. Garnish with orange twist."
Enjoy! 
Well I hope you enjoyed your stay in the Rumpus Room today… I love when friends drop by and we share some fun ideas and bring some joy to the world around us.  I hope you'll drop by the Rumpus Room again for more Doris Dear's Gurl Talk. Stay safe and hugs and love from Doris Dear … and remember… A Dress doesn't get you anywhere, it's the life you live in the dress that matters!
See you soon… CHEERS!