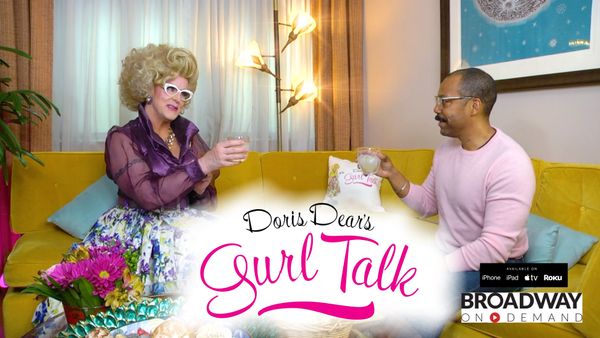 Hi Dears! Welcome back to Doris Dear's Gurl Talk! I'm your hostess, Doris Dear, otherwise known as 'Americas Perfect Housewife'. Good to see you back in the Rumpus Room! 
TODAY we continue our deep dive into Miss Arlen Dahl's book "Always Ask a Man, Arlene Dahl's Key to Femininity". I'm learning so much… are you??? You might not be familiar with her, but according to her book jacket, Arlene Dahl is an "internationally-famed motion picture, television and stage star who also writes a thrice weekly syndicated beauty column which reaches 30,000,000 readers. Known as one of the most beautiful women in the world herself, she has always been eager to help other women achieve their full potential of feminine appeal…. SO SIT BACK AND LET'S GO BACK TO 1965…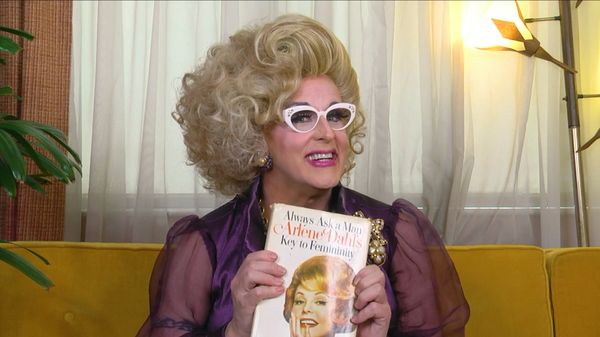 Enlarge your mental horizons by taking up new interests, new hobbies, new challenges. But never let your own interests override your husband's. Let his job, his hobbies, his interests come first. There should be nothing that takes precedence in your day's schedule over making yourself attractive and appealing for the man in your life. Service groups, bridge clubs, children's activities, social events are all a part of the demands made upon a wife and mother, but nothing, nothing is more important than keeping your husband happy, interested and in love with you. 
Soooooo … remember gals, if you don't acquiesce to your husband he may not love you!?!? Ohhhh 1965 
And now her advice on how married men and women should interact. Now may be a good time to take a sip of that cocktail!!!  
I believe that marriage is not the place for Victorian attitudes. Anything that a husband and wife share – interests or actions – which increases their enjoyment and understanding of each other, is right and good. There are no set rules. A woman should wish to please her man in all ways, and be able to do so. 
Hmmmm think of the positions Miss Dahl must have used over the years! So sounds like she maybe went to a few of those dark underground clubs we have all heard about over the water cooler!!! And I'm guessing self-pleasing is not allowed????? 
She also makes a suggestion about a CERTAIN type of exercise. She says to contract the "lazy internal muscles. Do this whenever you can – sitting at the typewriter, before television, in a car, or reading. Developing these muscles will make it possible for you to be more responsive and pleasing to your husband." 
I'm contracting mine right now!!! 
No wonder she had 5 husbands!!! 
Taffy and Duke were really a couple people loved to be around. Both were quit something to look at! I remember watching them being in love. They were really something to see. And they truly respected each other and what they did. They seemed to have a healthy bedroom life… considering my sister Nancy and I used to listen at their door, from what I remember… They may have "played" the traditional role of husband and wife in public, but Duke never minded when Taffy word those pants!!!  
We'll have more wonderful musings from Miss Dahl in our next episode!!  So mix up a great cocktail, sit back, get comfy and be transported BACK TO 1965 WITH DORIS DEAR AND ARLENE DAHL. 
Oh who's that!!!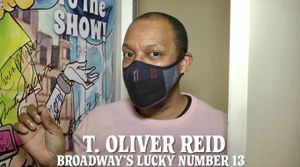 T Oliver Reid dropped by the Rumpus Room and shared a cocktail with us to talk about his amazing 13 Broadway show career and his latest endeavors. T is a wonderful actor/singer/dancer and his career has been simply the dream of every person who dreams of working on Broadway. We talked about his growing up in a small town and singing in the choir and his first big call back and why he had to change into a dance belt in the back of a cab! I have had the great pleasure of knowing T for a long time and it was so wonderful having gin to visit! 
Welcome to the 'Bar Chart'! The place where we make the cocktails we drink here in the Rumpus Room. 
On today's show we enjoyed a smooth, blushing cocktail named after one of the biggest stars in Hollywood history! Continuing our salute to drinks named after Hollywood stars I present a new favorite … The Doris Dear Douglas Fairbanks. Hedda Hopper, THE original gossip columnist, in her 1952 autobiography "From Under My Hat" said..  "You can talk about your stars and their talents … but Douglas Fairbanks had something none of the rest ever possessed. It was a combination of good manners, looks, athletic skill, and extroverted charm. Doug loved everybody, and his infectious grin and easy way made everybody love him." He was one of Hollywood's founding fathers.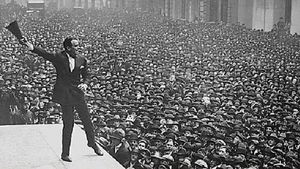 In 1919, together with his best friend Charlie Chaplin, his bride-to-be Mary Pickford, and director DW Griffith, he started the United Artists studio. In 1927, Fairbanks was a founding member of the Academy of Motion Picture Arts and Sciences and hosted its first prizegiving ceremony in 1929. Doug helped to financially support the project of Grauman's Chinese Theater in Hollywood and raised other important developments to improve movie production.  Fairbanks demonstrated markedly progressive attitudes to race. In other films of the era, offensive racial terms and characterizations are depressingly familiar, but Fairbanks scoured his scripts for all such terms before production began and had them removed. He was apparently more than comfortable with public nudity. When he and Mary Pickford built their studio complex in the early 1920s, complete with a fully fitted gymnasium, exercise yard and steam room, Fairbanks requested an underground running track, so he could jog, naked, between scenes. The concrete-lined trench ran parallel to Santa Monica Boulevard for about two blocks, but six feet below the road. Hmmm sounds like a club I used to frequent! He was one of the silent-era film stars who risked life and limb doing their own stunts and was a true star! So to honor this great Hollywood personality, I present to you…  
The Doris Dear Douglas Fairbanks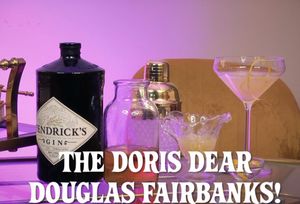 1 ½ oz. gin 
1 oz. apricot brandy 
½ oz. fresh lime juice 
Shake the ingredients without ice, then with. Strain. Garnish with a twist of lemon peel. 
CHEERS! 
Well I hope you enjoyed your stay in the Rumpus Room today.. 
I love when friends drop by and we share some fun ideas and bring some joy to the world around us. Don'tforget… head over to www.dorisdear.com/gurl-talk for all the recipes and hints from today's show I hope you'll drop by the Rumpus Room again for more Doris Dear's Gurl Talk. Stay safe and hugs and love from Doris Dear … and remember… A Dress doesn't get you anywhere, it's the life you live in the dress that matters! 
See you soon… CHEERS!