Hi Dears! Welcome to the premier episode of season 2 of Doris Dear's Gurl Talk! I'm your hostess, Doris Dear, otherwise known as 'Americas Perfect Housewife'. So good to see you back in the Rumpus Room! 
Has this been a year! We never expected the world to change so quickly did we! You know, my mother Taffy told me that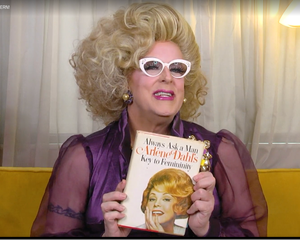 when time goes quickly it's because your getting old! LOL Well there ya go! This season's shows are going to be so much fun and we have some great guests lined up for you! Of course there will be more cocktail recipes, this season they are all based on old Hollywood stars! Hmmmm starting to think "OLD" is a theme! And I am going to be sharing some hilarious thoughts from a favorite book of mine written by a Hollywood star in 1965 … the one and only "Always Ask A Man, Arlene Dahl's Key to Femininity"! Just wait to you hear this stuff!   
 I hope you enjoyed watching my dear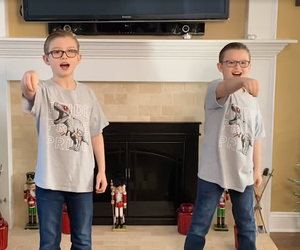 nephews sing and dance there way through my theme song! They make Auntie Doris proud!!! Stars in the making!
You know music has truly played a special part of this pandemic. Artists started singing from their apartments, their kitchens and in front of their shower curtains while quarantining and finding ways to make their art live.  
Now of course music was a BIG part of growing up on Staten Island with my parents Taffy and Duke. There was always music playing in the Rumpus Room. Lots of big band albums and CBS Masterworks Broadway albums! Of course my sister Nancy would be waiting to hear the call when Taffy would call her down to the party and have her sing her best rendition of "Chattanooga Choo Choo". She would stand on top of the cocktail table down there and do her bit! It was always met with a rousing cheer from the crowd, and she would return upstairs with some yummy treats from the buffet that Taffy would put out! As the great Jane Austen said… "Without music, life would be a blank to me." How true! 
So I hope your ready for a fun season 2 of Doris Dear's Gurl talk. Mix up a great cocktail, sit back, get comfy and tune in each week for a little bit of fun. And don't forget, you can find all stories on my website at www.dorisdear.com/Gurl-Talk all one word.  
The simply grand Gregg Barnes came into the Rumpus Room to talk all about his phenomenal work he has done on Broadway as an award winning Costume Designer. His journey as an artist and his backstage stories are wonderful. I do hope you enjoyed listening as much as I enjoyed chatting with him. Of course we drank a fab cocktail ... "The Doris Dear Ginger Rogers"!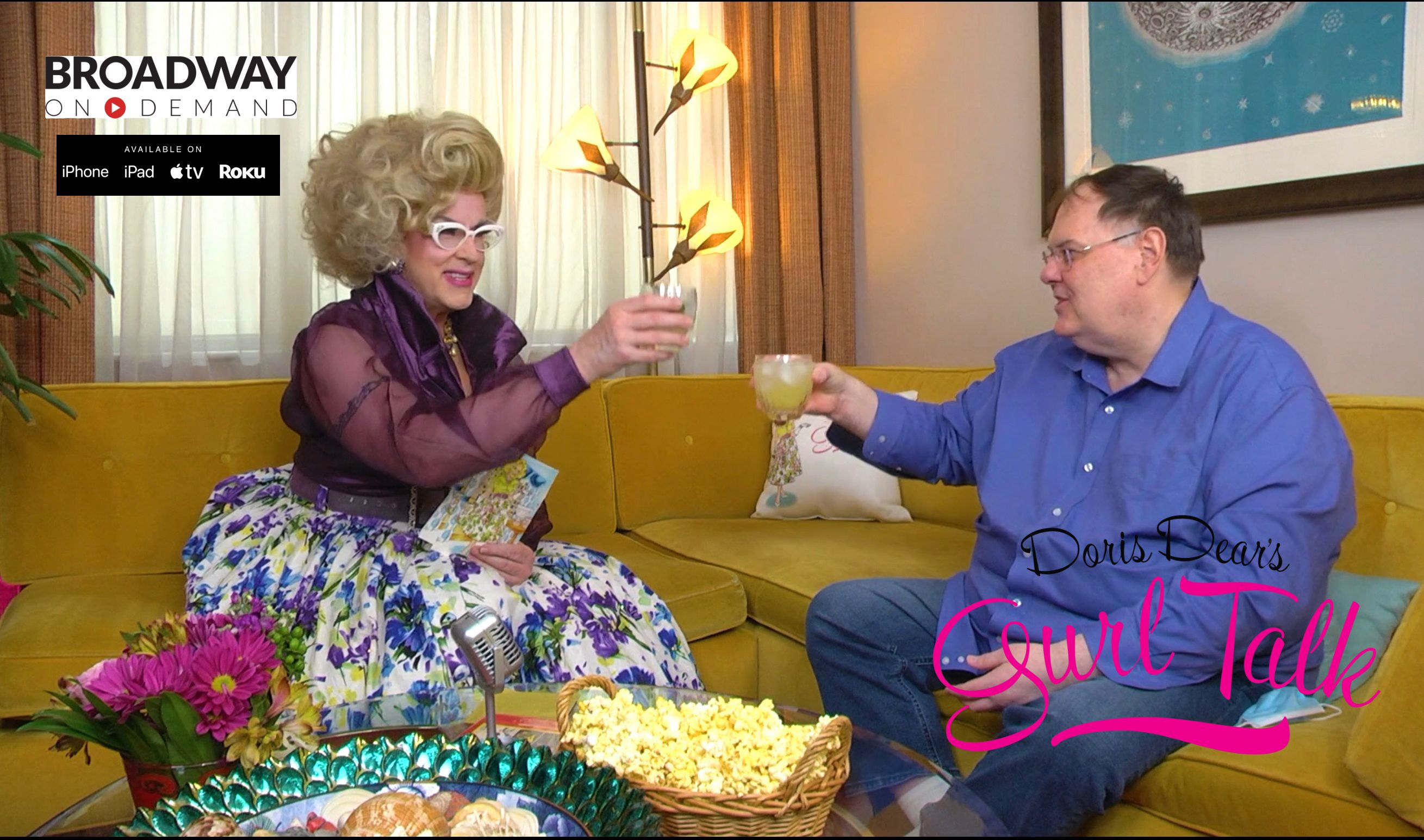 Welcome to the 'Bar Chart'! The place where we make the cocktails we drink here in the Rumpus Room. 
On todays show we saluted the old Hollywood stars through cocktails by enjoying a refreshing new favorite … The Doris Dear Ginger Rogers! This drink has many variations, but is based on the original drink which was called "The Favorite Cocktail" from one of the first drink books ever published "DRINKS" by Jacques Straub. Jacques Straub was the wine steward of the Blackstone hotel, and considered one of the foremost wine experts in the world. For thirty-two years Mr. Straub studied wine and its making from every conceivable angle. He made wine and distillation a life study. Originally from Switzerland, he came to the US and became Wine Steward and Club Manager of the famous Pendennis Club of Louisville, Ky., Where he was employed for over 20 years. 
Now you may remember that we talked about the Pendennis Club last season when I presented my "Doris Dear Old Fashioned" variation. The Old Fashioned is considered by many to be invented at the Pendennis Club! Hmmmm…. So does that mean the Mr Straub invented the Old Fashioned… hmmmmm could be! 
Now, when the Blackstone Hotel of Chicago was built, Mr Straub was asked to establish their wine cellars so he continued his career there. In 1913 he wrote the book, "DRINKS" and became one of the first true cocktail recipe books widely sold. This slim little bookcontains over 700 recipes, including a surprising number of drinks that were thought to have been invented later.  
It's a great one! 
As always, I like creating my own version of the drinks I love, and I created a special version… The Doris Dear Ginger Rogers! This is a refreshing take on a drink that has many variations, but I do love it. It has often been said that Ginger Rogers had a certain "earthiness" to her and well so does this great drink. Just like the famous actress and Fred Astaire partner, this drink slides across your taste buds like a waltz on a Hollywood glass floor. … so let's get on with it! 
Ladies and Gentlemen… I present.. The Doris Dear Ginger Rodgers!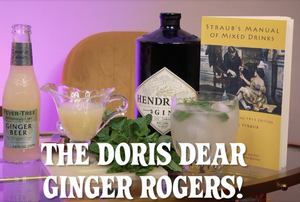 You will need: 
Several springs of fresh mint 
Juice of a lime 
1 large jigger of good dry gin 
Ginger beer 
Now, for those looking for a "lighter" ginger beer with a deeper flavor and 46% less calories, I like using this … Fever-Tree Refreshingly Light Ginger Beer. It has less suger and No artificial Sweetners. I also use their Light Tonic Water in all my tonic based drinks as well for the same reasons!  
Crush or muddle the mint leaves in the lime juice. Fill the glass with ice and pour the gin over the ice and muddled mint and lime. Fill with ginger beer and CHEERS! A great fresh earthy cocktail for those Hollywood evenings … or days if u like! 
Well I hope you enjoyed your stay in the Rumpus Room today.. 
I love when friends drop by and we share some fun ideas and bring some joy to the world around us. Don'tforget… head over to www.dorisdear.com/gurl-talk for all the recipes and hints from today's show I hope you'll drop by the Rumpus Room again for more Doris Dear's Gurl Talk. Stay safe and hugs and love from Doris Dear … and remember… A Dress doesn't get you anywhere, it's the life you live in the dress that matters! 
See you soon… CHEERS!