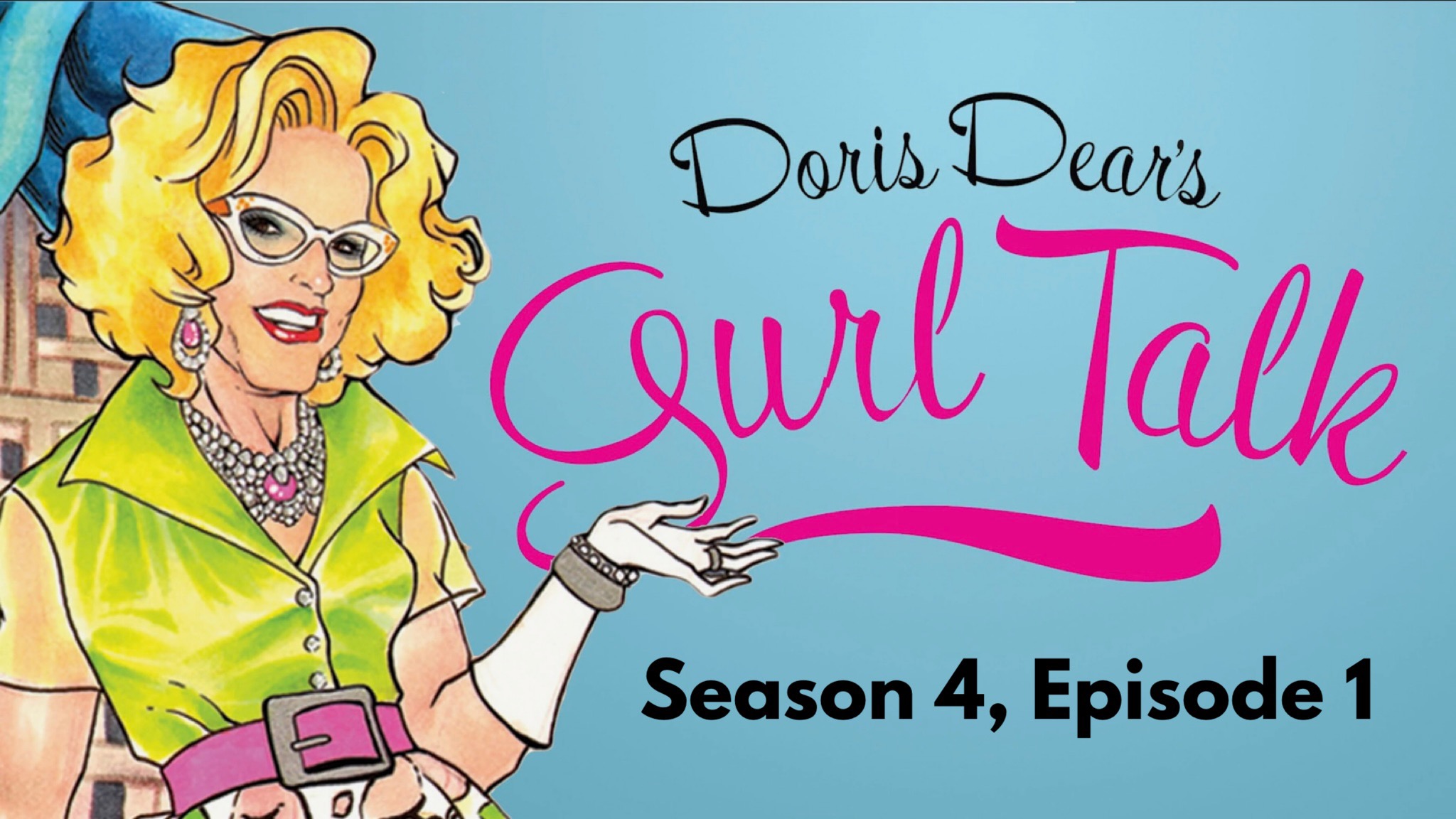 I am so excited to tell everyone!!!
Doris Dear's Gurl Talk
SEASON 4!
on
BROADWAY ON DEMAND
It has been a journey bringing season 4 to life! Thanks to all my wonderful supporters, we raised the funds to produce our award winning series for season 4! Wait till you see this seasons guests! 
There are 9 in all! We worked hard to bring more stories, more drinks and even more fab guests. This season we have  Broadway and TV stars, a puppeteer from The Muppets and Sesame Street, one of the worlds top Perfumers and bonus episodes you won't want to miss! 
This season I chose an author that, well, was a game changer for women in the 60's and on. She was a cultural phenom who changed the way women viewed sex. Before there was ever a "Sex and the City"…. There was … HELEN GURLEY BROWN! 
Miss Brown wrote the infamous book "Sex and the Single Girl". She taught women how to be single and free to do and sleep with whoever they wanted to. She basically invented the character of SAMANTHA in "Sex and the City". She taught women to demand orgasms and that women should never be ashamed of their sexual urges. When Helen Gurley Brown published her book in 1962, it sold two million copies in the first three weeks and shot straight to the top of the bestseller lists. I guess women needed to know!
She wrote 9 books that covered the ever-changing roles of what she thought women should have. She also made a record. "Lessons in Love" that was an added addendum to the book with advice for single gals, married gals and even men!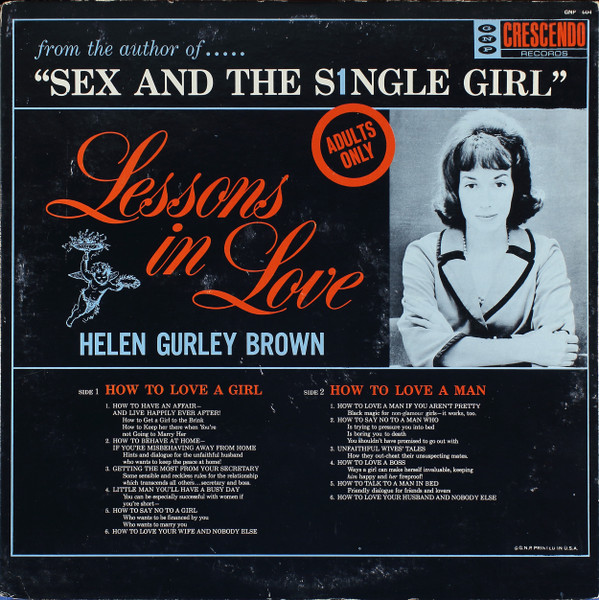 She asks on the back of the album… "What makes me an expert in the affairs of men and women and qualified to give advice on records? NOTHING she says! Positively absolutely nothing in this world. She says, I just happen to have a great many options … especially on what men like women to do, and, almost unlimited nerve. She says, I've played it cool, crisp and clammy throughout my career and saved my secret thoughts for you…
And now… he's an excerpt from her album…
Hello, I'm Helen Gurley Brown, and I wrote a book called Sex and the Single Girl.
I had so many things leftover to say, not necessarily to single girls, but to married girls and men, that I'm putting some of them on this record.
There's so much to cover, really, that I think we'll just move right along. Let's start with some. Advice to men on how to have an affair.
Ok, Mrs Brown is getting us right into her world! Hold on tight…
Now, I'm not for promiscuity, but I think it's ridiculous to pretend that it doesn't exist, and I think there's far less hurt and more joy for everybody if certain rules are followed.
So first, how to get a girl to the brink, and 2nd, how to keep her there when you're not going to marry her.
Well there you have it. I'de venture to say that this is one of the best intros on an album I have ever heard. 
This season we will explore more of MS Browns advice from the album like Getting the most from you secretary, How to say NO, and How to have an affair and live happily ever after! So welcome back to the Rumpus room and season 4 of "Doris Dear's Gurl Talk"!
DOORBELL
OH… who could that be???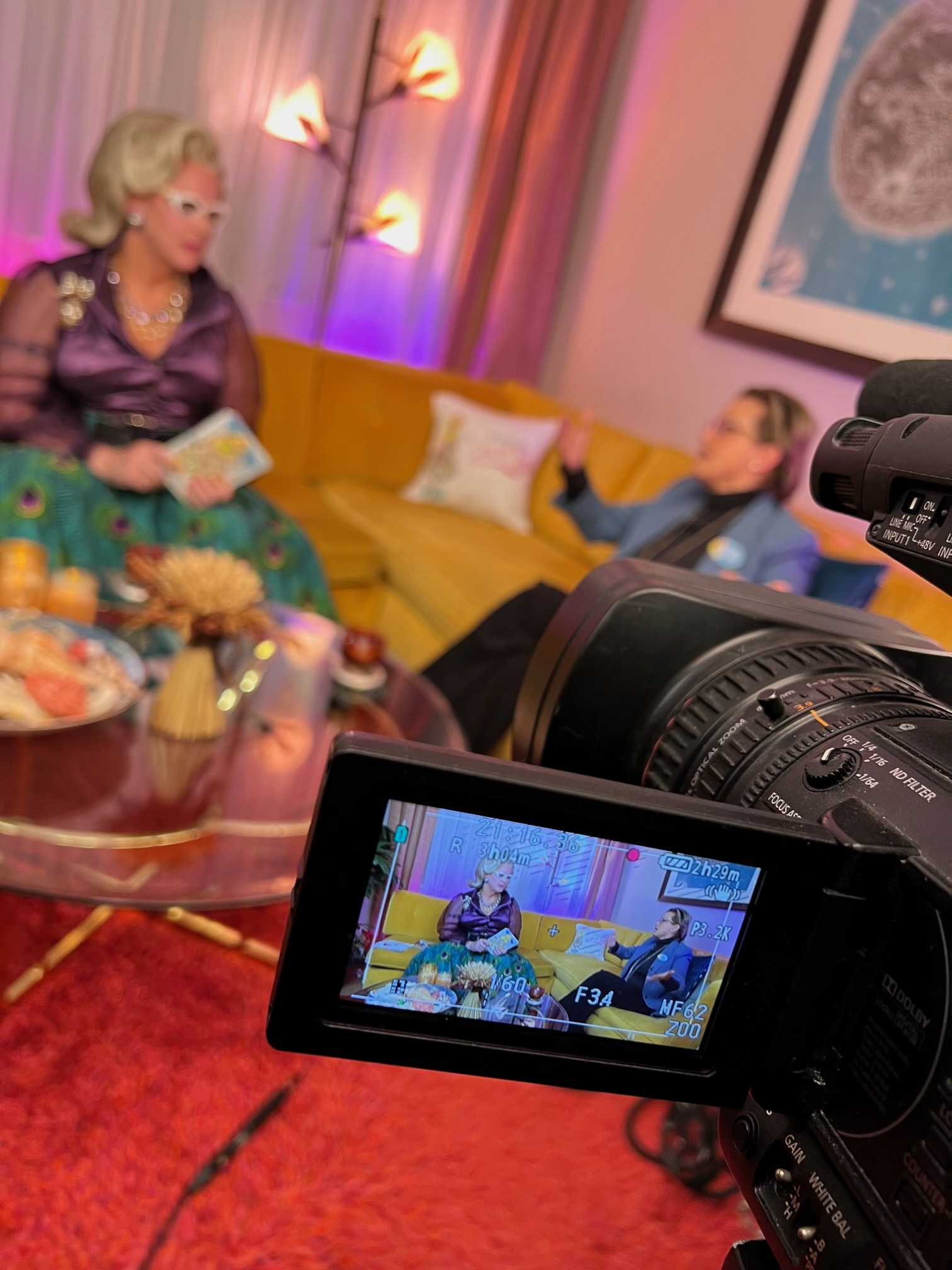 First up is th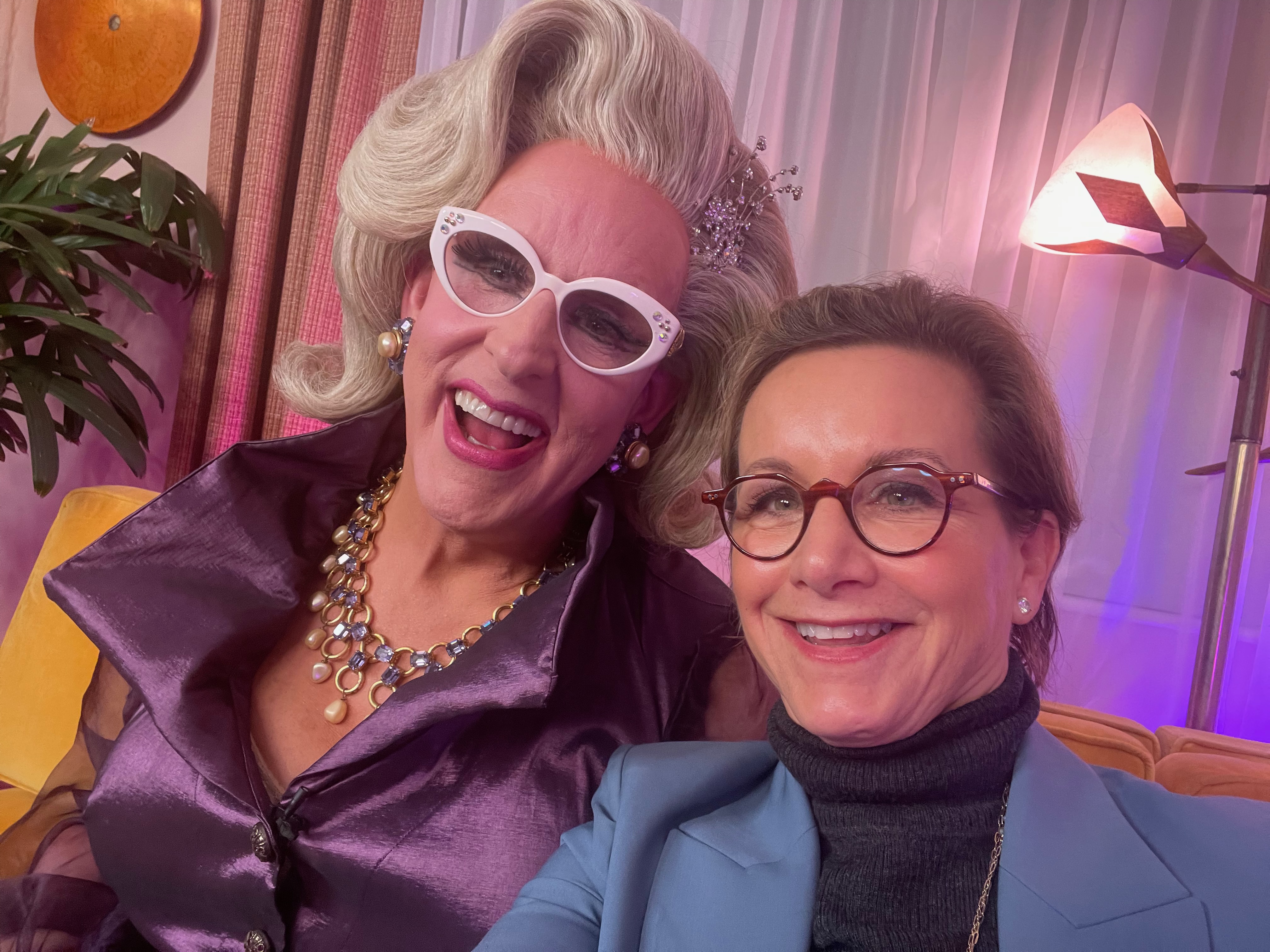 e absolute amazing woman, Gabrielle Carteris. You may know her from her extensive work in TV from soaps, starring in Beverly Hills 90210 and  made for TV movies, to being president of SAGAFTRA and a political activist! It is staggering what this grand lady has accomplished in her life. We talk about her artistry, her life, and get some fun backstage stories! This is part one of a 2-part episode, so tune in starting this week!
Carteris was born in Scottsdale, AZ  to Marlene, a realtor, and Ernest J. Carteris, a restaurant owner. She has a twin brother, James. Her father was of Greek ancestry whereas her mother is jewish Her parents separated six months after her birth. Carteris's mother moved with her children to San Francisco where she set up a children's clothing store. While attending Redwood High School she took an interest in the arts, studying ballet and performing as a Mime on a European tour, at 16 years old. She graduated from Sarah Lawrence College in with a degree in Liberal Arts .
After graduating, Carteris' early television career found her typically cast as a teenager in such fare as ABC Afterschool Specials, CBS Schoolbreak Special, and the long-running soap opera Another World. This trend of playing significantly younger would continue when, in 1990, Carteris was cast in her best known role as studious school newspaper editor Andrea Zuckerman on Beverly Hills, 90210. At age 29, she was the oldest cast member to portray a 15-year-old. 
Carteris left the series in 1995 and became the host of her own television talk show, entitled Gabrielle. She worked regularly as an actor and voiceover artist, amassing a considerable amount of post-90210 credits in television, film, and video games. She has gone on to become a mainstay on the made-for-television movie circuit, starring in nearly a dozen such films. Her first, Seduced and Betrayed, was released in 1995. She later became a regular presence on network television, appearing in episodes of such television series as Touched by an Angel, King of the Hill, NYPD Blue, JAG, Criminal Minds, and N.C.I.S. among others. She has appeared in several feature films. Carteris provided the voice for the Motorola intelligent assistant "Mya".
Thanks Gabby! Don't forget part 2 of this interview will be shown later!!!
Welcome to the Bar Cart, the place where we make the cocktails, we serve in the Rumpus room.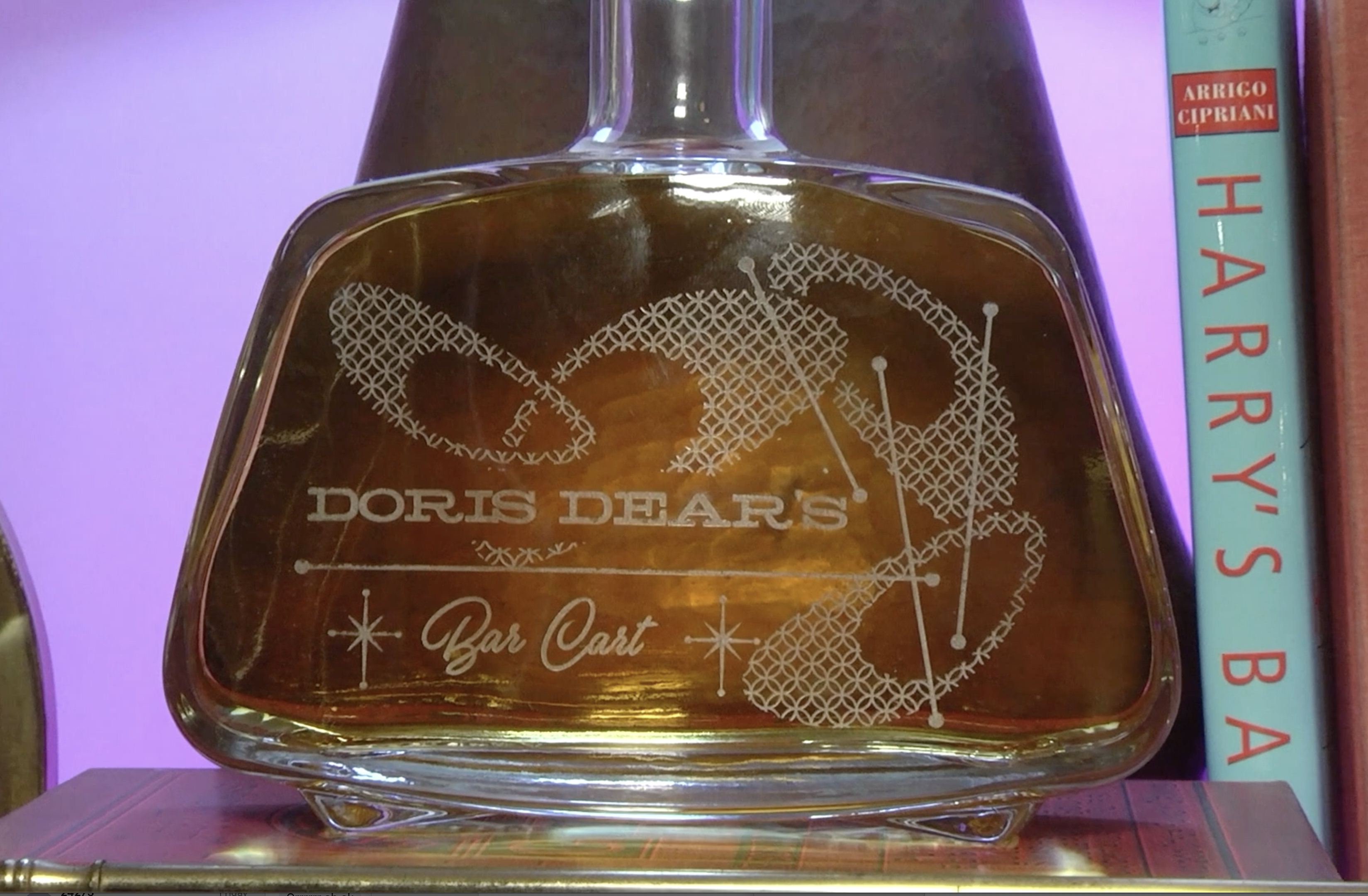 Today we enjoyed the Black Russian, a drink associated with the "Hostess with the Mostess"!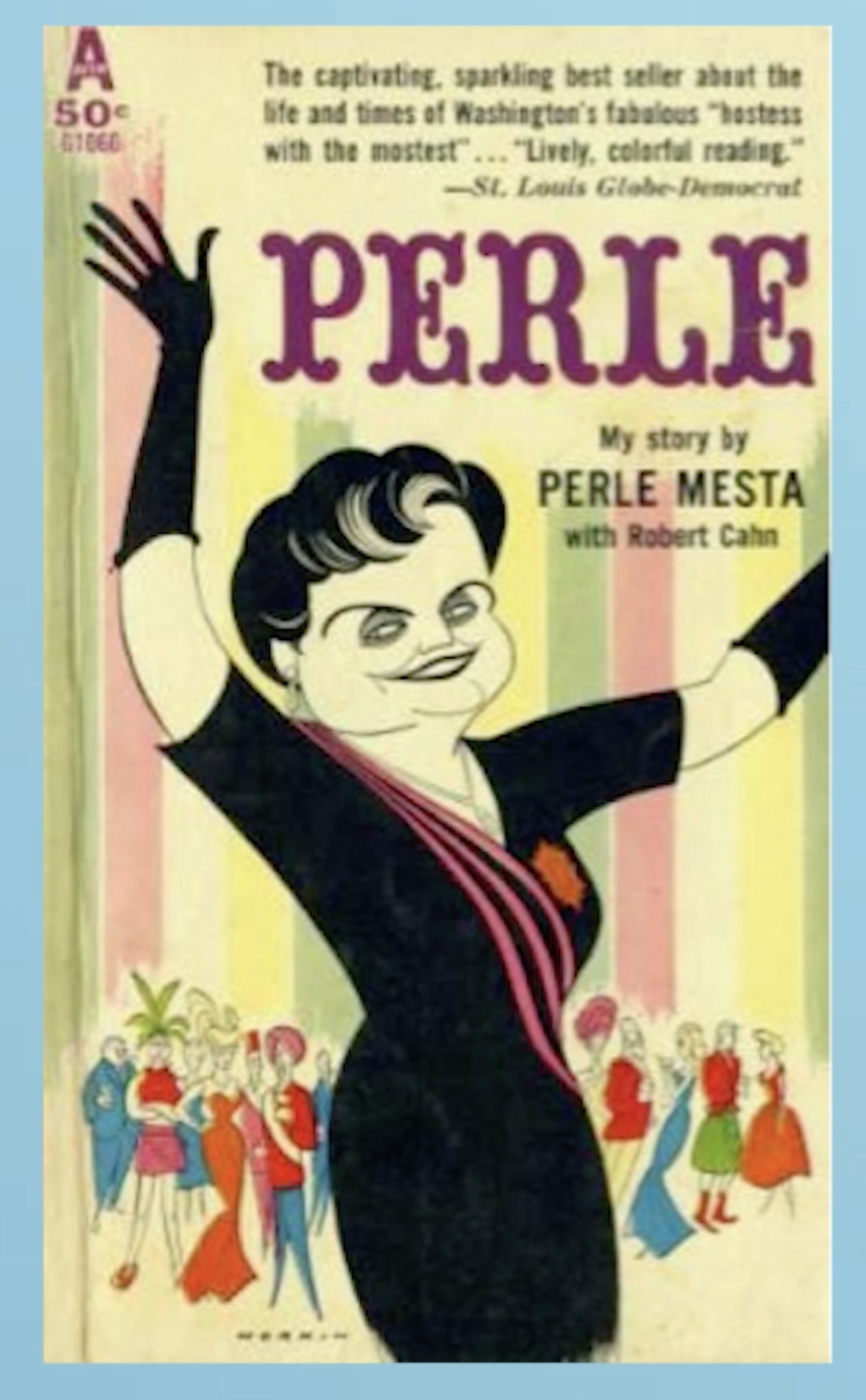 In the late 1940s, Perle Mesta, the newest American ambassador to Luxembourg, was sitting in the bar at the Hotel Metropole in Brussels, a place she apparently spent some time at! The bartender, Gustave Tops, made a signature drink for her, and called it the "Black Russian". The Cold War was just starting, so creating a dark, mysterious drink by mixing Russian vodka with Kahlúa seemed appropriate for the time.
Perle Mesta is not a well-known name today, but in 1949 she was famous for her lavish parties in Washington DC where the worlds of politics and entertainment mixed, mingled and partied all night. Although you may not recognize her name, her nickname is used by many today as she was the original 'Hostess with the Mostess'. She was so well-known that she made the prestigious cover of TI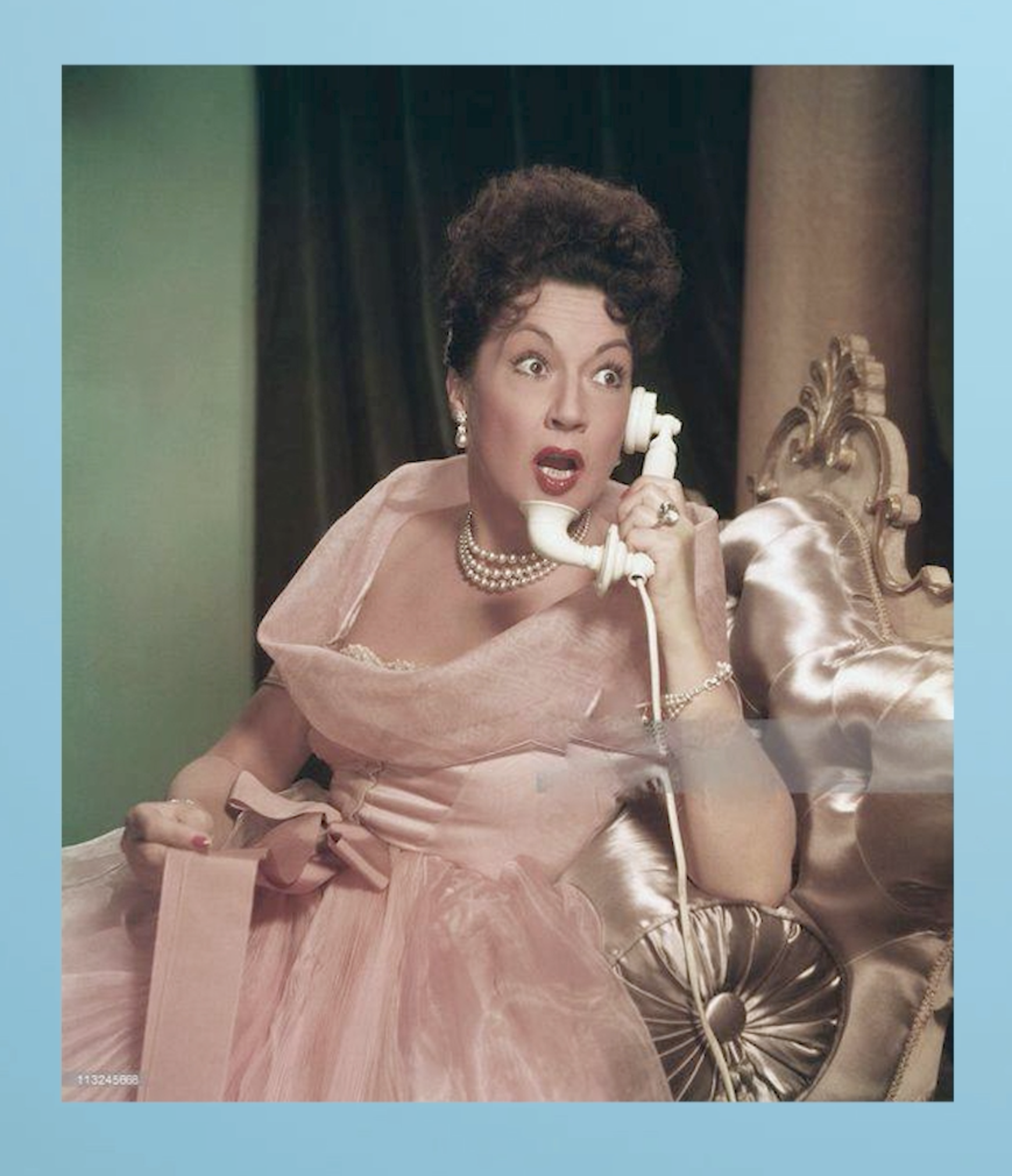 ME Magazine in March 1949. The story goes that President Harry Truman played the piano at one of her parties, while General Dwight Eisenhower apparently sang "Drink to Me Only with Thine Eyes". There are no actual menues of what she was serving at these soirees, but I'm sure the Black Russian must have been a contender. Mesta, by the by, was the inspiration for Sally Adams, the lead character in Irving Berlin's Call Me Madam—played by Ethel Merman. The show opened on Broadway in 1950.
The Black Russian was turned into a "White Russian" in the mid-1960s. That drink was, of course, immortalized in 1998 when Jeff Bridges, playing the Dude in The Big Lebowski, drank eight of them during the course of the movie. THEN that became the Mudslide, when Baileys Irish Cream was launched! I think I enjoyed those at TGIF!!!  I'll bet that Gustave Tops didn't have a clue what he was starting...
And now I give you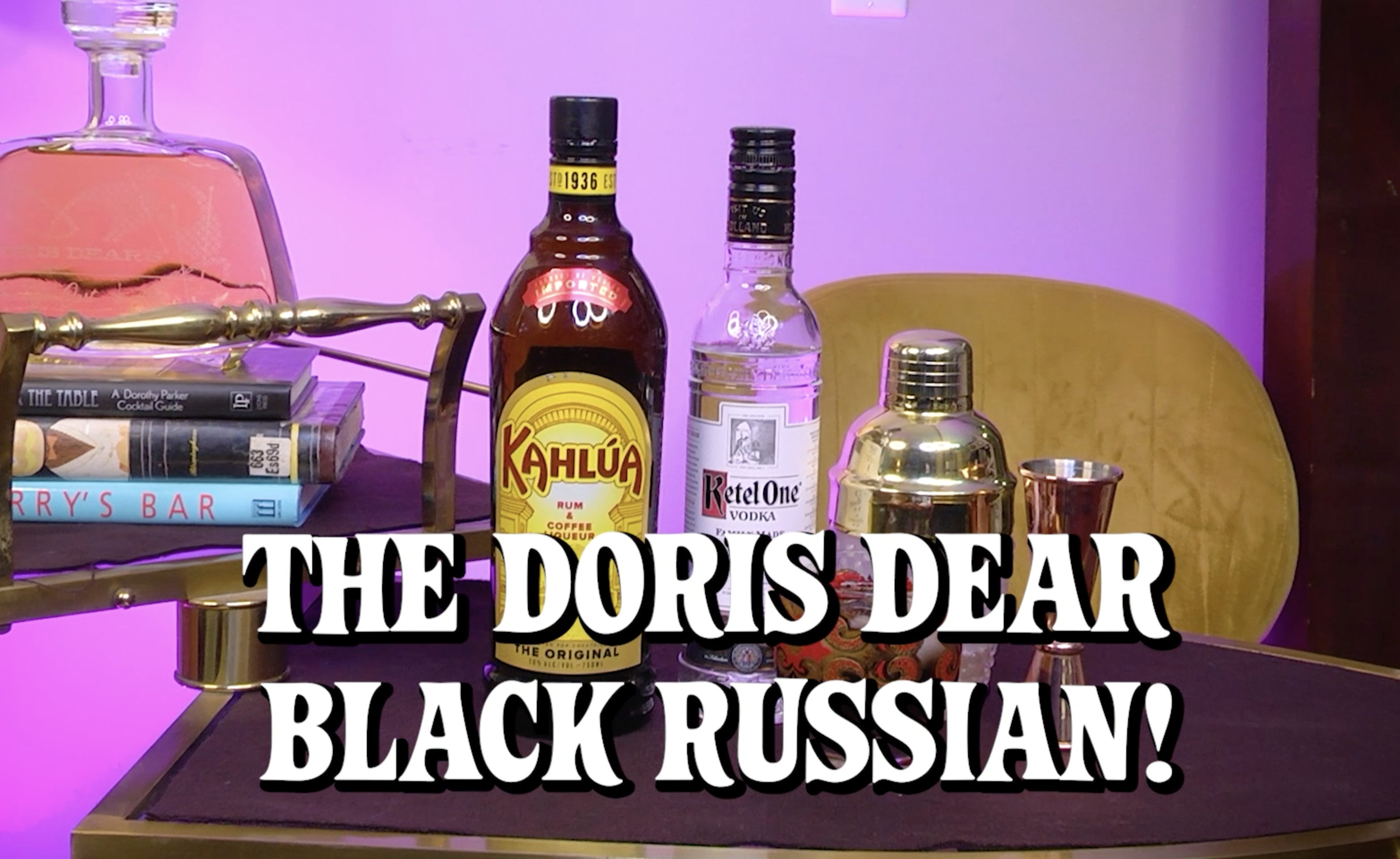 INGREDIENTS:
2 oz Vodka
1 oz Kahlúa
Glass: Old fashioned
PREPARATION:
Pour both ingredients into a mixing glass filled with ice. Stir, and strain into an old fashioned glass filled with fresh ice. (This recipe renders a fairly dry version of the drink. You can use more Kahlúa and less vodka to make a sweeter version.)
Well I hope you enjoyed your stay in the Rumpus Room today..
I love when friends drop by and we share some fun ideas and bring some joy to the world around us.  I hope you'll drop by the Rumpus Room again for more Doris Dear's Gurl Talk. Stay safe and hugs and love from Doris Dear … and remember…
 A Dress doesn't get you anywhere, it's the life you live in the dress that matters!
See you soon… CHEERS!
More news coming soon!
Meanwhile...
Could you do 2 favors for your Auntie Doris?
Can you go to my YouTube page and SUBSCRIBE!
and
go to my Insta page and follow?
Hugs & Love
Doris Dear