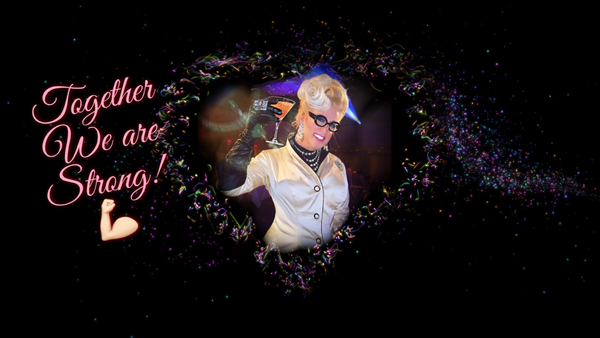 Betty Crocker says: 
"Don't worry about a crack in your nut bread, it's supposed to be there..." 
Good ol' Betty C! Little did we know she would be our go-to model during an ever changing time in our history as humans. With everyone cooped up inside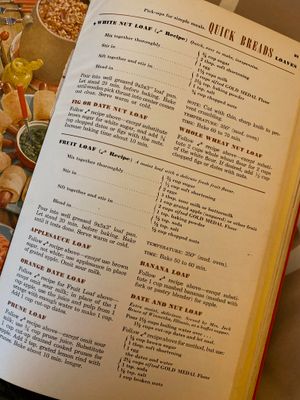 , there's been a natural uptick in "self-quarantine baking." The top trending search right now is "how to make banana bread." Well Taffy loved making "nut breads" and there is no better use for those black bananas you bought and never ate! Each slice, spread with sweet butter, takes me back to those times with mom in the kitchen. 
Baking and food was always a family affair in our house. Both Taffy and Duke loved to cook. The Rumpus Room was full of food and cocktails every weekend. Taffy especially loved having a "Kaffeeklatsch" which was her late morning coffee with friends either in person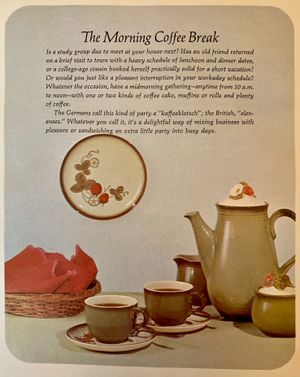 or on the phone. She would make a pot of coffee and some "nut bread" and catch up with friends. It seems things have somewhat gone back to those simpler times. Sitting at the table together as family. Doing puzzles, cooking, reading and.... conversation!!! When we sat as a family at the dinner table we each took turns catching up everyone about our day. It was time for just us as a family. Together. Strong. Taffy always said we could get through anything because we were family. And believe me, knowing that throughout my life got me through many hills and valleys. We celebrated the good times and made sure we could get through the tough times.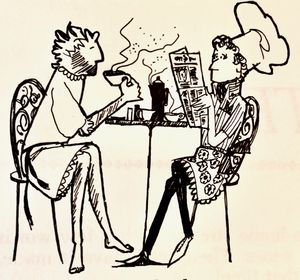 So where do we go next? I guess you could say it's time to smell the flowers. To look at what we have right now. Eventually times will change and we will be back out enjoying life in a different way. Taffy taught me that it's those little moments in life that make a difference. When I look back at life, I remember the quieter times with my family, the times when we were planting geraniums in the garden or sitting together watching "The Flintstones".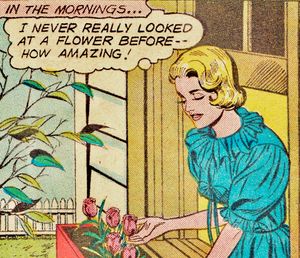 So today we are building those quieter moments that will be remembered for a long time. Don't let them pass you by. Cherish these times now. Life has shown us it can change with a moments notice. Take the moment now and smell the flowers... be safe, be kind... 
Hugs & love ... Doris Dear 
"I shall pass this way but once; any good that I can do or any kindness I can show to any human being; let me do it now" 
... Etienne de Grellet