Mothers 
Taffy was beautiful. At an early age she stood apart from the rest. Her picture at 16 years old shows a movie star face. A slight smile that warms a heart. She was destined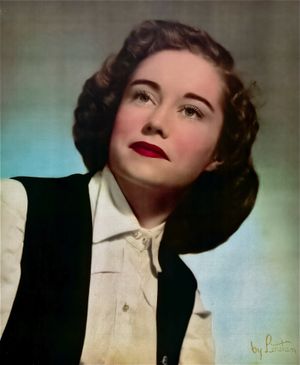 to be a star. She became a model, walking the runways of French designers and salon modeling for many of the wealthy "swans" of NYC. She drove a yellow Pontiac convertible. Everyone on Staten Island knew Taffy.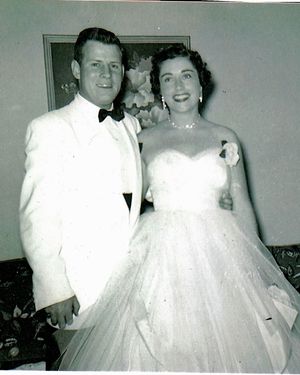 Then she met Duke. Life changed. He made all her dreams come true. So much so she gave it all up to become a housewife and mother. It was everything she ever wanted. They were a beautiful couple. She was never happier than being a mother and raising her family. She never looked back. Taffy had a life full of love, friends and family. 
I remember when she taught me to make sugar cookies and how to color white sugar to decorate them. She taught me knitting, needlework, cooking, crafting and most importantly how to be the perfect Housewife.  
Taffy was never embarrassed about just being a housewife. To her, it meant she had the greatest job of all. She was strong willed and she fiercely protected her family. She would never give in when it came to protecting her family. She had rules and laws changed to make sure her children and others were protected. She was everything! 
I used to watch her rule a room. She was always the life of the party. Her smile was infectious. When she and Duke danced the lindy her face lit up and their smiles said it all. Taffy was like no other. 
As we come into the second Sunday of May otherwise known as "Mothers Day" I salute you Taffy. I salute everything you did to give me the life I have now. One that is full and rewarding on so many levels. I would be nothing without all you gave up and did for me.  
Want to hear more about Taffy? Come see me at Feinstein's/54 Below this Friday, May 12th at 9:30pm and my "Mothers Day Special: Like Mother Like Daughter" click here for tickets: INFO AND TICKETS and use code DORISDEAR35 for 35% off a main dining room seat!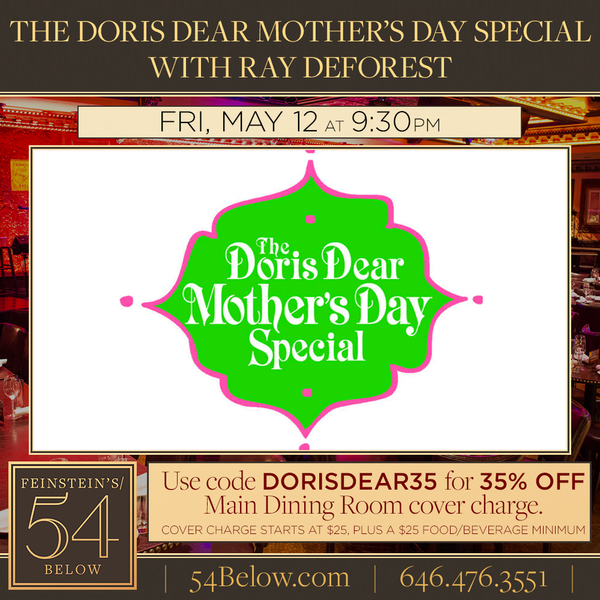 Hugs and love 
Doris Dear